2019-2020: Courses taught in English for our international students and students from Italy
Pubblicato:
Venerdì 8 febbraio 2019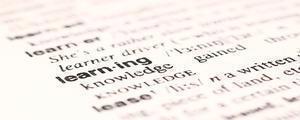 In the upcoming Academic year (2019-2020) the Department of Historical Studies at the
University of Turin welcomes our international students with
courses taught in English at either Bachelor's (BA) or Master's (MA) level.
These courses are suitable for everyone, whether you are an incoming Erasmus or Exchange student, a scholarship holder, a PhD student, a temporary researcher or you applied to a BA and MA degree at the University of Turin:
Our History courses taught in English are just a sample of a huge choice of modules on offer by our Department degree programs. They are meant, of course, not as a substitute, but as a help for all those students from abroad who are non-native Italian speakers. Of course, students from Italy are very welcome as well.
At the same time, the Department of Historical Studies gives international students and researchers the opportunity to attend an Italian course specifically tailored to support them with lectures and seminars taught in Italian
Italian Language Laboratory for non-native speakers (1st e 2nd semester)
There is no required proficiency level to enroll in the Italian Language Laboratory for Non-Native Speakers. Upon enrolment, students will self-assess their language level according to the common European Framework for Languages (CEFR).
Contact for more information
Eleonora Belligni
eleonora.belligni@unito.it